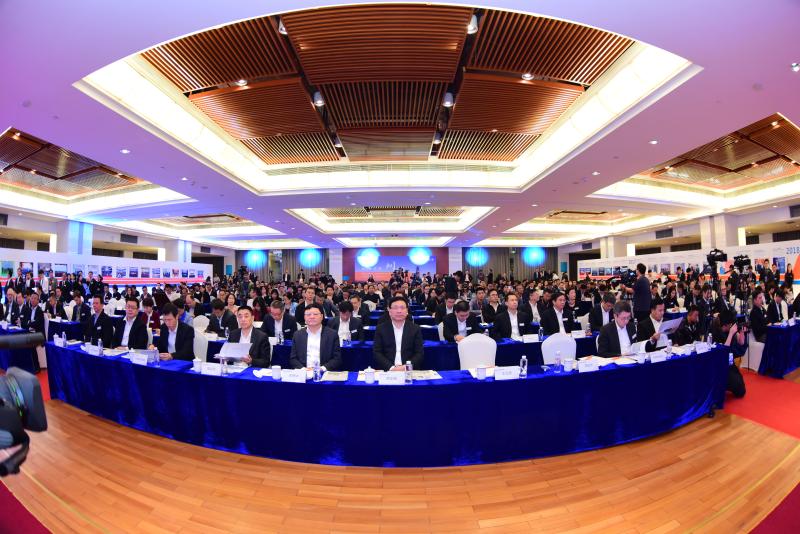 The Shenzhen Major Investment Promotion Projects Signing Ceremony was held Friday at the Civic Center in Futian District. A total of 33 investment and promotion projects were signed on the spot.
Wang Youming, director general of Invest Shenzhen, introduced this year's investment achievements at the ceremony. The figure shown suggested that investment projects, in terms of amount, scale and quality, had managed stable development. "Business is the key to the economy. In order to attract more investments to Shenzhen, especially those with high quality and potential, as the host, we should play a role in being a coordinator of investment promotion, tracker of key industrial projects and supervisor of Shenzhen's business environment," Wang said.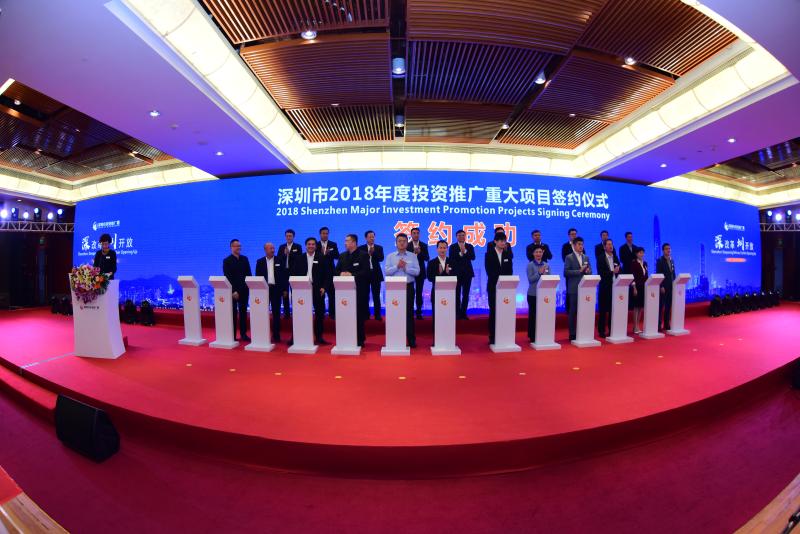 Wang Lixin, vice mayor of Shenzhen, said in his speech that the economic developments achieved over the past 40 years could be attributed to the joint efforts of businesses and enterprises. "Shenzhen cannot move forward without business and investment, which makes it evident that we should ramp up efforts to help reduce business production costs, create a brilliant business environment, strengthen financial services for SMEs and support listed companies to ensure sustainable development," Wang said.
An awards ceremony was held later for investment bodies that have made a difference in the upgrading and innovation of relevant industries in Shenzhen, where Baoneng Science and Technology Park and Qidixiexin Science and Technology Park were awarded as Shenzhen's key industrial chain park for Internet of Things and key international industrial park, respectively.
A total of 10 enterprises won prizes for their excellent projects in investment promotion this year. Another 10 institutions were awarded as excellent cooperation institutions for investment promotion.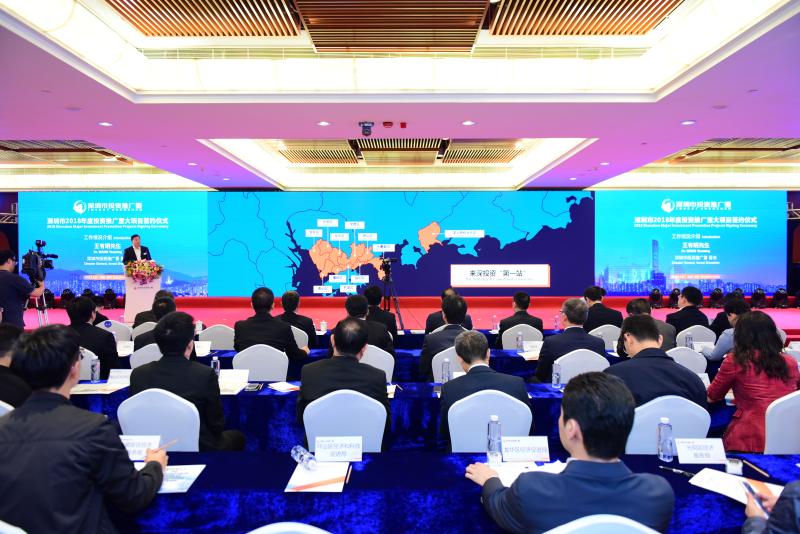 The highlight of the ceremony was when 33 investment projects were signed on the stage, of which 12 projects were in cooperation with Invest Shenzhen, seven projects with Futian, Luohu, Qianhai and Yantian, eight projects with Nanshan, Bao'an, Longgang and Longhua districts and six with Pingshan, Guangming, Dapeng and the Shenzhen-Chaoshan Special Cooperation Zone.
The investments totaled about 73.6 billion yuan (US$10.7 billion).