Ocean University project approved
From:Shenzhen Daily
Updated:2022-04-21
The Shenzhen Ocean University construction project has been given the go-ahead by the city's development and reform commission, Shenzhen Evening News reported yesterday.
Located in Baguang in Dapeng New District, the university, whose preparation will be headed by the Southern University of Science and Technology (SUSTech), will be built into a world-leading university with first-class disciplines, according to Dapeng's 14th Five-Year Plan.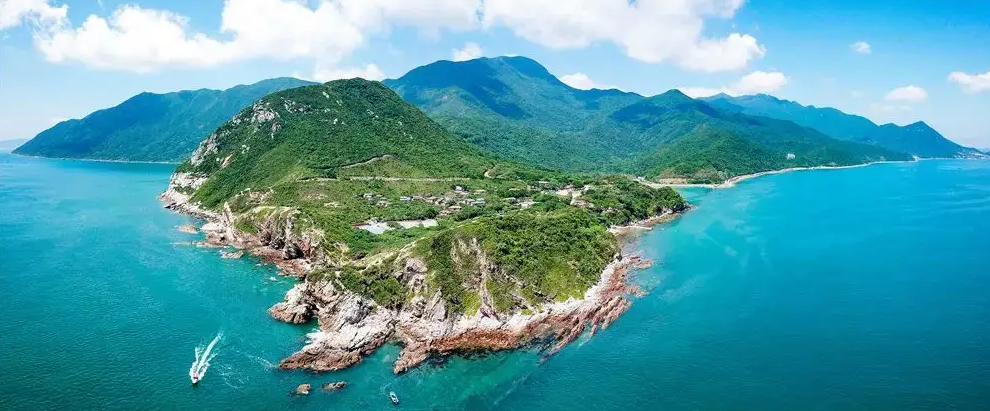 A view of Baguang in Dapeng New District. File photo
It is expected to enroll students this year, under SUSTech's operation. Nearly 65 hectares of land area will be reserved for the project's construction, with total investment reaching 4.8 billion yuan (US$748 million).
It will focus on the training of high-calibre talents urgently needed in marine industry, finance, legal services and security, offering bachelor's, master's and doctorate programs. It is projected to enroll 10,000 full-time students in the future.
Shenzhen is supported to set up an ocean university in its effort to build itself into a global ocean center, as stated in a guideline unveiled by the Central Government in 2019 on supporting Shenzhen in building a pilot demonstration area of socialism with Chinese characteristics.
The university is of pivotal importance to Shenzhen's efforts to become a global marine center, enhance the city's role as a core engine in the Guangdong-Hong Kong-Macao Greater Bay Area and better serve the country's strategy to build itself into a maritime power, as per a project plan passed at a city government meeting earlier this year.
According to the bidding invitation for the university's design released on the Ministry of Finance's website, the university will benchmark Woods Hole Oceanographic Institution in the U.S., which leads the world in ocean research, exploration and education.
The city aims to become a benchmark city in China for sustainable development in marine economy, culture and ecology, and an important model city for China's "blue power" by 2025, according to an action plan by the city's planning and natural resources bureau.
Share To: