A date with nature to mark Children's Day
From:Shenzhen Daily
Updated:2020-06-01
On Saturday afternoon, the Baguang Silver Leaf Wetland in Dapeng New District had not only the sounds of the rustling of leaves, sounds of birds and rhythm of waves, but also the chatter and laughter of children exploring and learning in nature.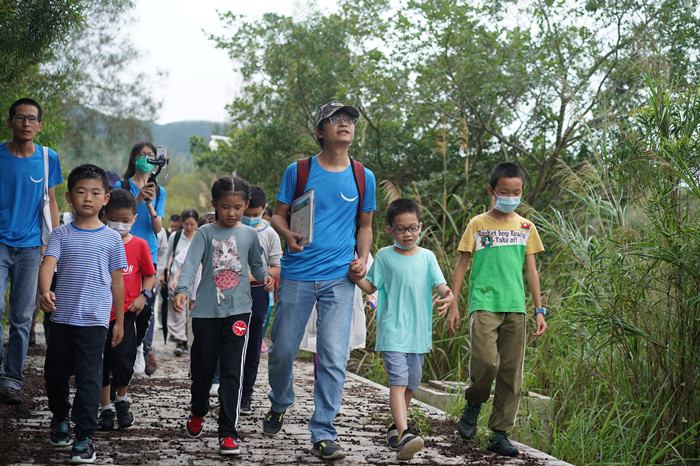 To celebrate Children's Day, which is held in China on June 1, Baguang Nature School invited Dr. Liu Yi, a Whitley Awards winner who holds a doctorate in Environmental Sciences, to give children an interpretative tour, passing on knowledge about the plants and animals they found while walking along a route that leads to the sea.
The 1.5-kilometer tour started with an ice-breaker game, then Dr. Liu introduced the youngsters to mangroves, common cerbera, coastal heritiera, rocks, crabs, sea anemone, ligiidae (woodlice) and more along the coastline, and ended with a mini workshop in which children shared and reflected on what they had learned through drawings and discussion.
Dr. Liu thinks of Baguang as a very child-friendly outdoor learning environment as it is safe and offers immense biodiversity. "Baguang is one of the four coastal heritiera clusters in China with 20 or more coastal heritiera and boasts 11 kinds of mangroves as well as 141 species of mollusca," said Liu. "Events like this are the most direct and effective way to expose children to nature while learning."
This was the reason why Lin Haiting, the mother of a 10-year-old, signed up for her son to participate. "I didn't hesitate even a bit to get registered for my boy. I grew up in Dapeng so I count myself lucky to be able to enjoy the fun and beauty of nature throughout my childhood. I want the same for my son," she said.
Her son Zhou Yuanzhang shared with Shenzhen Daily that he was happy to celebrate Children's Day in nature since he had so much fun learning about animals and plants, thus loving the nature more.
Dr. Liu stressed the significance of children having an education in nature. "Humans are born to admire and be curious about nature. However, the hustle and bustle of urban lifestyles have more or less deprived us of such curiosity. In this case, nature education holds the key to reopening the door to nature and raise people's awareness to respect and protect nature," he told Shenzhen Daily.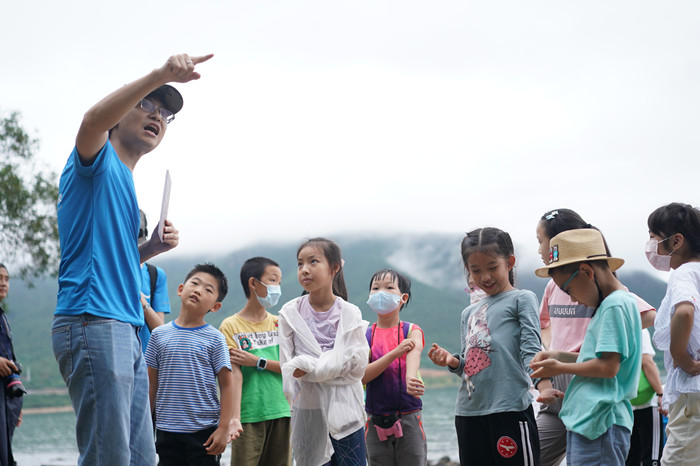 Liu's viewpoint is echoed by Chen Shengcheng, the father of a 9-year-old girl, who believes the exposure to nature helps children take a break from schoolwork and have a full heart. "I often bring my daughter to nature and let her observe living creatures. I believe the more she knows about nature, the more she will respect life and is willing to protect the environment," he said.
Ma Haipeng, a coordinator of the event and the secretary of Shenzhen Blue Ocean Conservation Association, told Shenzhen Daily that the event was the first offline event since Baguang Nature School opened in April and received applications from 40 families in two days after it was posted online. Due to the pandemic, they had to narrow the list down to 12.
Sponsored by Baguang Development Agency of Dapeng New District, Baguang Nature School provides various science education activities and guided nature tours on a regular basis to introduce the public to the abundant natural resources in Shenzhen.
Share To: