Frontline workers in Dapeng fight against COVID-19
From:dpxq.gov.cn
Updated:2021-06-15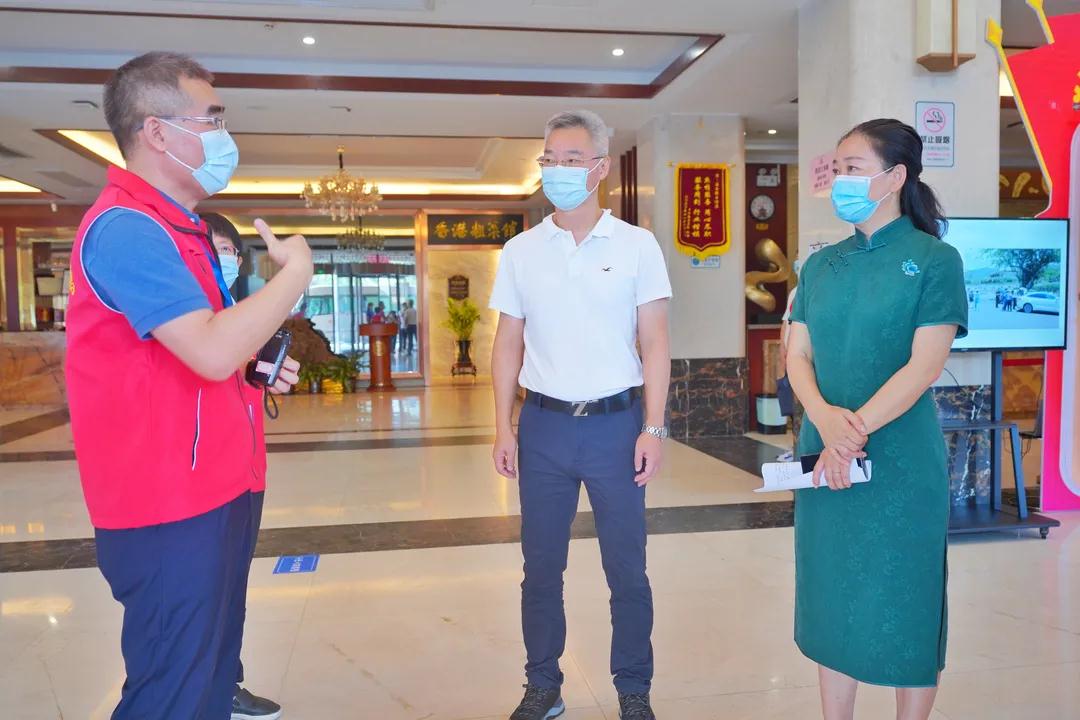 Yang Jun (C), secretary of the Party Working Committee of the Dapeng New District, inspects a quarantine venue June 14 and gives food and drinks to cheer for them.
Under the leadership of the Party Working Committee of the Dapeng New District, medics, volunteers, community workers and other frontline workers are devoting themselves to the fight against the COVID-19 pandemic.

Nearly 400 government cadres across the new district have come to the frontline and joined the battle after training.
Led by CPC members, busy "heroes" are seen at nucleic acid testing sites, vaccination venues, entrances of the residential areas and communities to facilitate the smooth operation of the battle against the pandemic, day and night, rain or shine.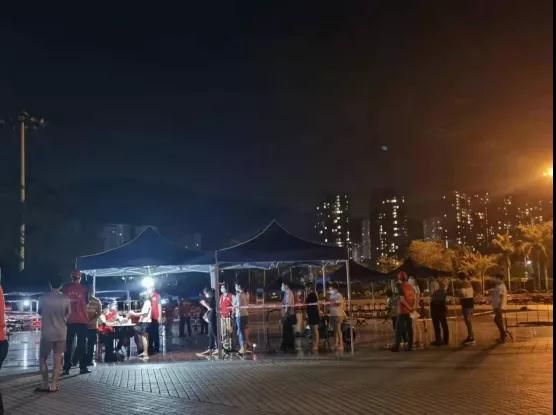 All-member participation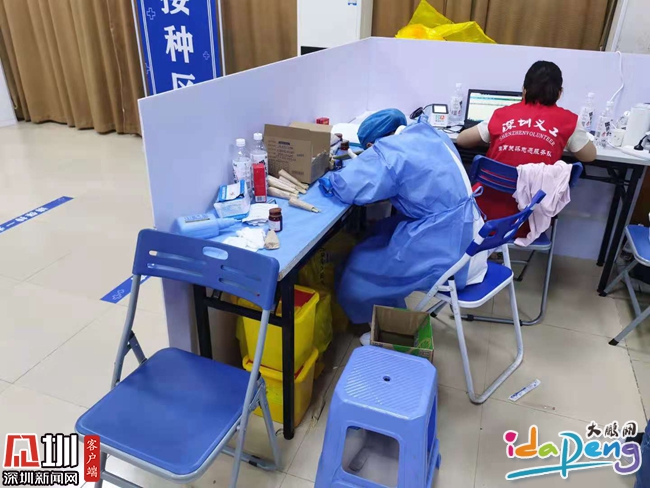 Staff members at the Dapeng Subdistrict Office have been working round the clock to constantly optimize prevention and control strategies and plans, deploy personnel and supplies as well as implement the latest instructions from the superior departments.
Prevention measures in place on land and sea
In view of the fact that in Nan'ao there are a large number of fishermen with great mobility and people engaged in tourism with a wide range of people-to-people contact, Nan'ao pandemic prevention and control is strictly managed and progresses on both land and sea by personnel organizing special nucleic acid testing for tourism service employees and fishermen at sea.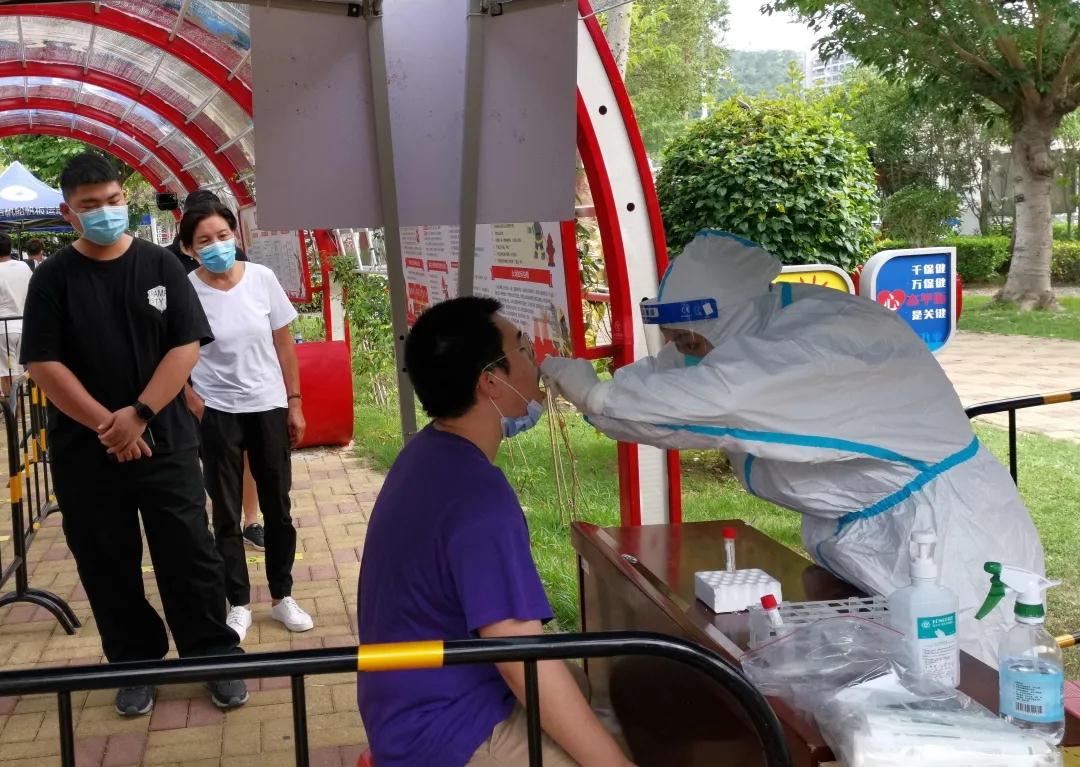 Up to now, 3,620 people have been tested and 659 fishermen have been vaccinated. Personnel are on 24-hour duty at the inspection points of fishing ports and wharfs to protect people both on land and sea from the virus.
Warm services for vulnerable groups
The Kuichong Subdistrict Office consists of nine communities, 42 residential groups and 102 grids, where many elderly people are unable to go to the nucleic acid testing sites due to their age and physical condition.
To solve this problem, the Kuichong Subdistrict Office has formed a warm-hearted nucleic acid testing team, consisting of two medics, one grid member and one cadre (or community worker). They are responsible for collecting nucleic acid samples from vulnerable groups in their homes.
In addition, the Kuichong Subdistrict Office has also provided home testing services for a total of 250 elderly people in three nursery homes for the elderly.
Caring services for frontline workers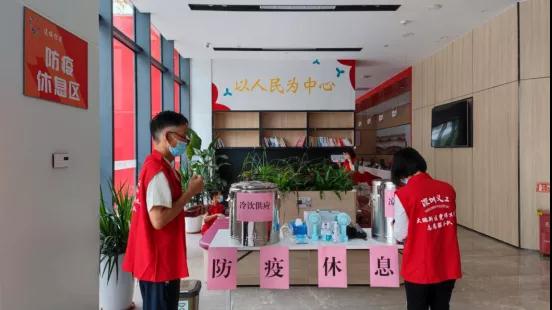 Recently the Shuitousha Community of the Nan'ao Subdistrict Office has set up a resting space for people engaged in the work of the pandemic prevention and control and for residents in need.
The space provides herbal tea, rain gear, and power banks. People can also enjoy therapy, relaxation and self-help reading services. Since its opening, it has accumulatively served more than 1,000 people.
Share To: