Mangrove wetland park in Baguang arouses interest
From:Shenzhen Daily
Updated:2022-11-30
A bird's-eye view of the Looking-Glass Tree (Heritiera littoralis) Wetland Park in Baguang, Dapeng New District. Zhou Hongsheng
Since a draft resolution on building an international mangrove center in Shenzhen was passed at the 14th Meeting of the Conference of the Contracting Parties to the Ramsar Convention on Wetlands on Nov. 13 Beijing Time, the mangrove wetland park in Dapeng has garnered more attention. An increasing number of local residents and environmental protection enthusiasts have visited the wetland park to learn about the mangrove trees growing around the mudflats.
A view of the Shenzhen Leaf Tree Wetland Park. Liu Xudong
The looking-glass tree, a mangrove species, is easily recognized by the silvery scales on the underside of its leaves.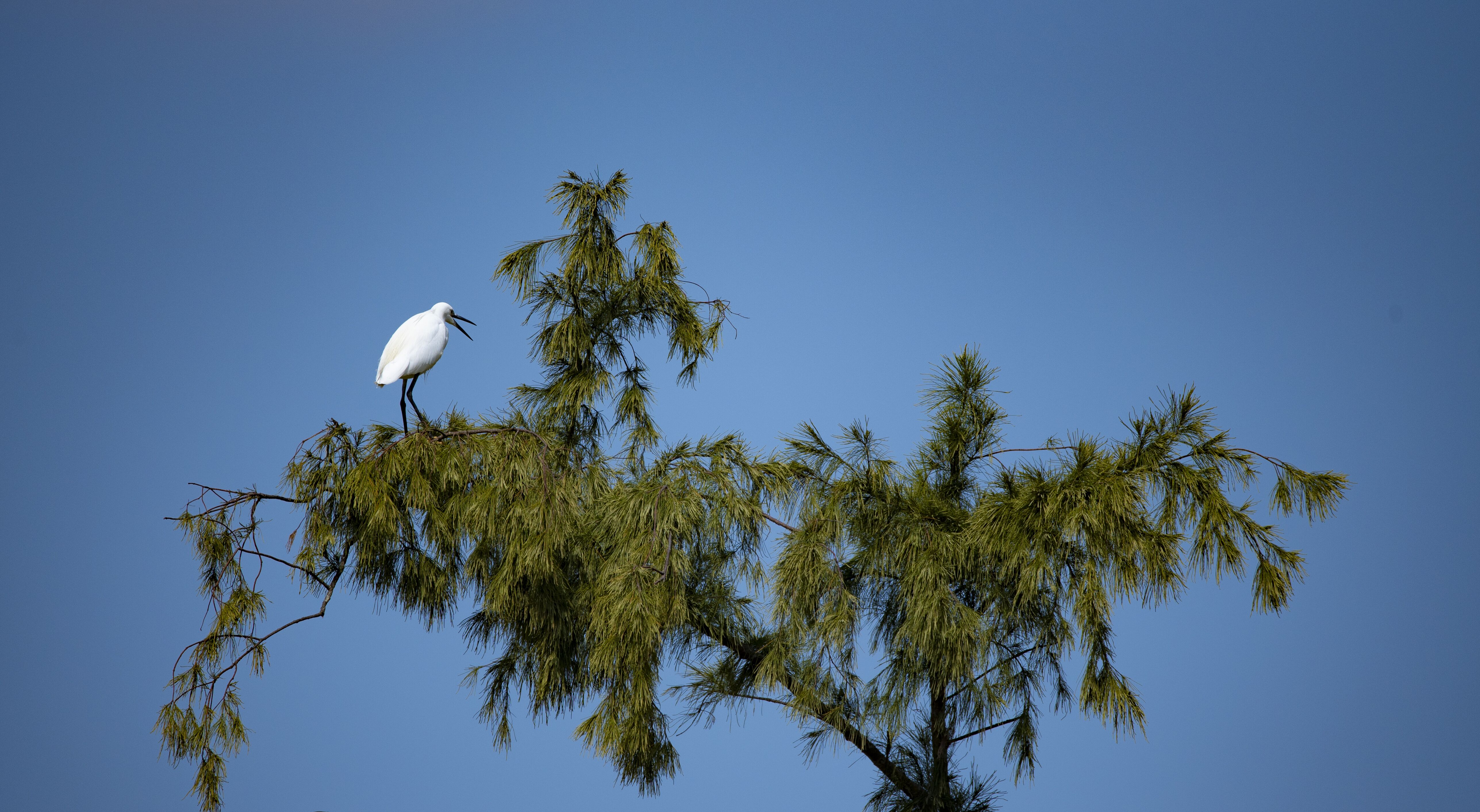 A little egret perches on a tree branch in the Shenzhen Leaf Tree Wetland Park. Liu Xudong
Share To: