Hong Konger and her camping resort in Dapeng
From:Shenzhen Daily
Updated:2022-09-13
Video by Lin Songtao
After her father and grandfather's generations joined in Shekou's pilot construction and development of the Shenzhen Special Economic Zone in the late 1970s, Tracy Yeung from Hong Kong now has new emotional connections with the city.
She was born and raised in Hong Kong, and in her childhood, she viewed Shenzhen as only a city to have family visits during festivals.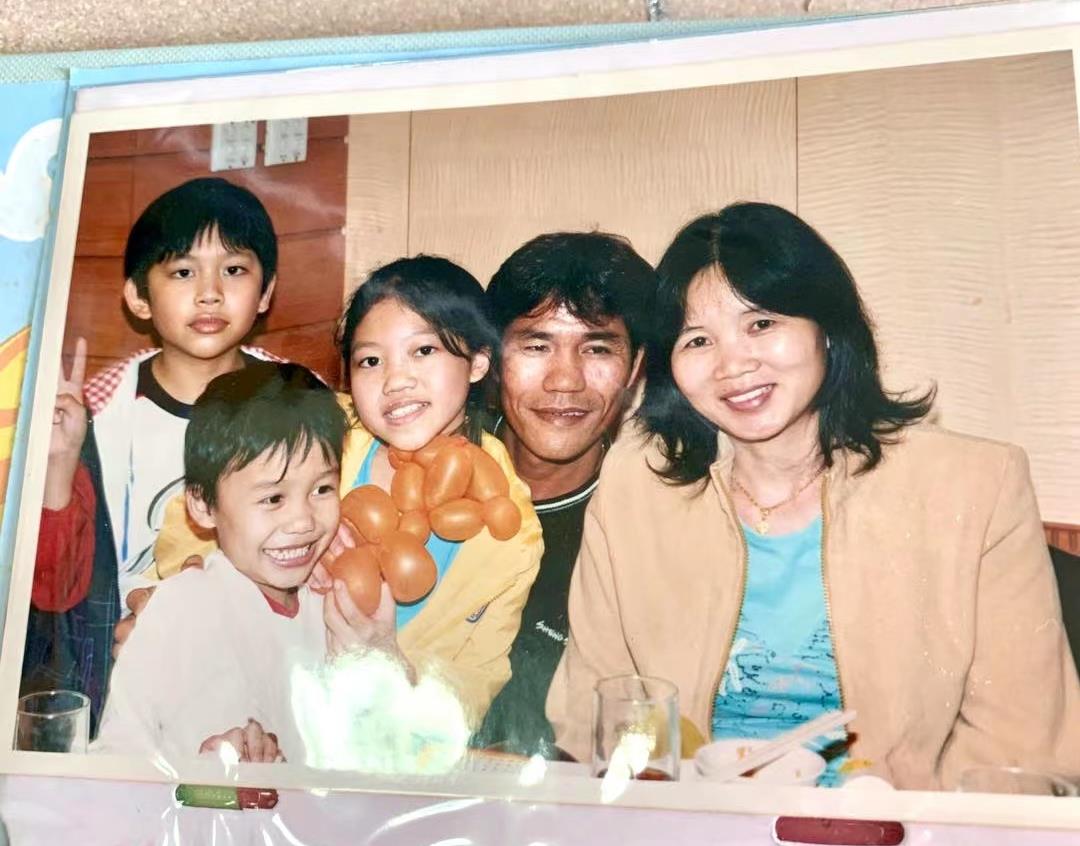 Tracy Yeung (2nd L, back row), her father and mother, and two brothers in this family photo. Photos courtesy of the interviewee except otherwise stated
Yeung decided to settle in Shenzhen after finishing studying abroad in 2019. "Shenzhen is indeed a place suitable for starting a business. Here, I met many entrepreneurial-minded youths, and I was inspired a lot by talking with them," she said.
Yeung is the director of the Association of Hong Kong Residents Living in Shenzhen (Shekou). It has organized various activities to gather Hong Kong youths in Shenzhen, including a trip to Nantou Ancient Town to learn about history, a visit to DJI, a leading civilian drone maker, and an activity to learn about intangible cultural heritage by making Hakka Chaguo (steamed bun).
Tracy Yeung (2nd L) in a group photo with Hong Kong students visiting Beijing's Juyongguan Pass.
Yeung majored in education in university. Before the pandemic, she worked as a tutor at the Hong Kong Association of Youth Development, a nonprofit organization. In her job, she took Hong Kong middle school students to conduct exchange events in Beijing, and led university students to do internships in Nanjing, Jiangsu Province.
Yeung and her boyfriend, also from Hong Kong, participated in a rural revitalization project in Yunfu, Guangdong Province, which focused on a rare spring water with beneficial micro elements. They established strategic partnerships with a local water plant to produce customized bottled water, aiming to broaden the market. The environmentally friendly project won an excellence award at Dali Cup Guangdong-Hong Kong-Macao GBA Youth Innovation & Entrepreneurship Competition not long ago.
A view of Yeung's Onlyone Camping Resort in Xichong Beach.
At the beginning of this year, out of her passion for cultural and tourism projects, Yeung made up her mind to start a new business: a camping resort. After visiting various guesthouses with her boyfriend, she had the idea of opening a characteristic tourist attraction at Xichong Beach in Dapeng New District.
Shenzhen aims to build an international seaside tourism benchmark city, as stated in its 14th Five-Year Plan for tourism development released this February. With the plan's favorable policies and subsidies, Yeung's project was quickly set up. "It took me three weeks to finish the resort's whole design and about half a year to figure out all the suppliers," she said.
"I appreciate the partners I met in Shenzhen, which made me grow a lot," she said. "I hope I can share my experience to other young people wanting to develop careers in Shenzhen, as well as other cities in the GBA."
Share To: